Printmaking had regained it's vitality during the 1960's with some of the most active printmakers being John Drawbridge (image below)..
Eileen Mayo..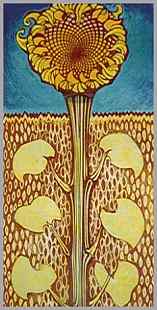 Kate Coolahan ..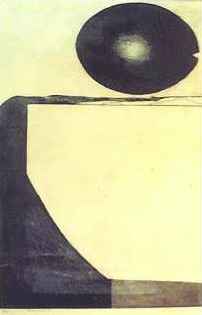 ..Patrick Hanley..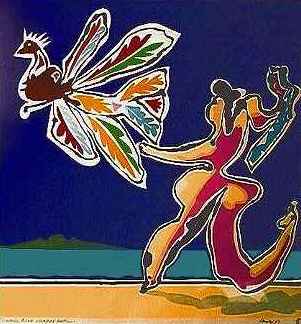 .. Vivian Lynn, Barry Cleavin, Stanley Palmer, Marilyn Webb, Mervyn Williams (image below)..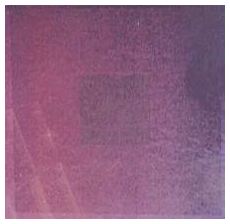 .. Denys Watkins, Robin White (image below)..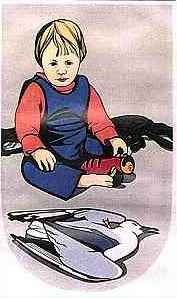 ..Rodney Fumpston and Victoria Edwards.
Abstract painting from the mid-70's emphasised the repetitive motif as in Allan Maddox, Ian Scott, Robert McLeod, Phillipa Blair (image below) and John Hurrell.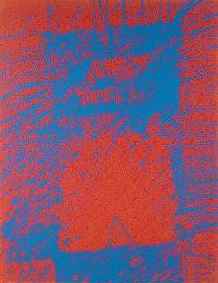 ---
Since the early 1970's sculpture has undergone radical changes and although Carl Sydow, Terry Stringer, Christine Hellyar and Neil Dawson have produced, considerable energy has gone into environments such as Leon Narby's "Real Time" (1970), the conceptual art of Billy Apple, or performance art by Jim Allan, Bruce Barber, and Andrew Drummond.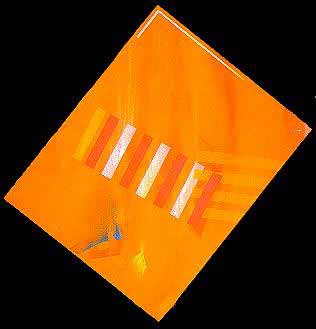 Such flexibility of media divisions is also exploited by Don Driver, Don Peebles (image above) - one of the most committed exponents of Modernism - and Vivian Lynn, Phillipa Blair and others.
---
If any factors distinguished the trends of the 1970's then they were a tendency towards expressionistic idioms, a greater consciousness of womens' role in art, the contribution of Maori artists and, for contemporary New Zealand art and traditional Maori art, a modest sense of international recognition.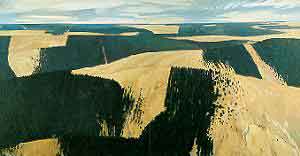 Within and beyond New Zealand, Colin McCahon, through paintings such as "Victory Over Death 2", was recognised the country's major living artist. "Mondrian, it seemed to me" he said, "came up in this century as a great barrier - the painting to END all painting. As a painter, how do you get around either a Michelangelo or a Mondrian? It seems that the only way is not more 'masking tape' but more involvement in the human condition"
---
in collaboration with
Gordon H Brown, DipFA, DipNZLS