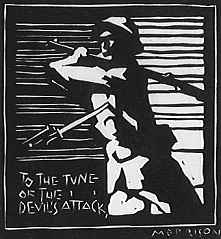 Between 1920 and 1950 portraits came from HL Richardson, AF Nicoll, Elizabeth Wallwork, Elizabeth Kelly, Ida Carey, Ivy Fife, MT Woollaston, to reach a climax with Rita Angus's "Portrait of Betty Curnow" (1942) and, by contrast, "Characterization in Colour" (1941) by May Smith.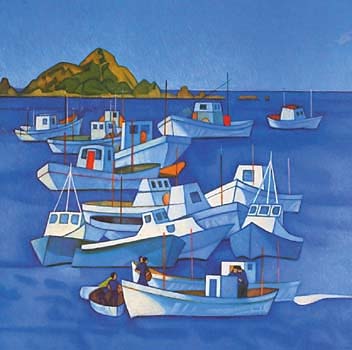 Printmaking revived during the World War Two period in the work of George Woods ..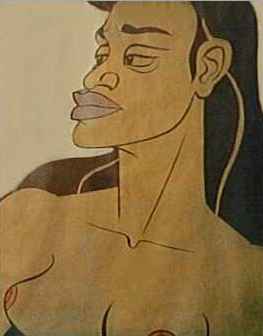 ..E Mervyn Taylor..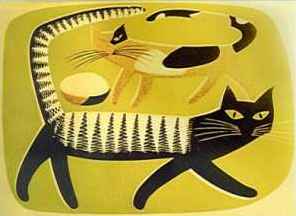 .. KW Hassell, and Rona Dyer, urged on by the arrival of Mabel Annesley.
---
During World War Two, Peter McIntyre, Russell Clark (image below), and Alan Barns-Graham became official war artists. In contrast with McIntyre's popular action paintings, a more pointed statement about war was "Guadalcanal" (1946) by William J Reed.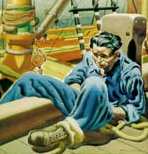 After the war it seemed as if little had changed. Underground, there were artists working in isolation, committed to the cause of Modernism; a new language not all could read
---